MOST POPULAR FLOOR PAINTS
OUR EXPERTS RECOMMEND

Original price

£49.95

-

Original price

£1,499.95

From

Current price

£44.95

---

A highly durable industrial-grade polyurethane based floor paint

PRODUCT DESCRIPTIONEverest Trade - Industrial Grade Concrete Floor Paint is a Premium single pack,  hard-wearing, highly durable polyurethane resin...

View full details

Original price

£49.95

-

Original price

£1,499.95

From

Current price

£44.95

Original price

£47.95

-

Original price

£199.95

From

Current price

£39.95

---

A high build polyurethane based garage floor paint - Anti-slip option

KEY FEATURES AND BENEFITS High-quality polyurethane resin-based floor paint. Ideal for use in home garages, commercial garages, showrooms and serv...

View full details

Original price

£47.95

-

Original price

£199.95

From

Current price

£39.95

Original price

£99.95

-

Original price

£99.95

From

Current price

£74.95

---

A high build 2-part epoxy floor paint for factories and industrial use

PRODUCT DESCRIPTION A premium two-pack/two-part, highly durable epoxy resin-based floor paint, based on a high build-solvent free epoxy resin, idea...

View full details

Original price

£99.95

-

Original price

£99.95

From

Current price

£74.95

Original price

£99.95

-

Original price

£99.95

---

A high build 2-part epoxy floor paint for use on most garage floors

PRODUCT DESCRIPTION A premium two-pack, highly durable epoxy resin-based floor paint, based on a high build-solvent free epoxy resin, ideal for use...

View full details

Original price

£99.95

-

Original price

£99.95

Original price

£99.95

-

Original price

£99.95

---

A high build 2-part epoxy floor paint with added anti-slip aggregate

PRODUCT DESCRIPTION A premium two-pack, highly durable epoxy resin-based floor paint, based on a high build-solvent free epoxy resin, ideal for use...

View full details

Original price

£99.95

-

Original price

£99.95

Original price

£49.95

-

Original price

£149.95

From

Current price

£39.95

---

A high build, quick drying floor paint for use on interior floors

KEY FEATURES AND BENEFITS Quick-drying formula Available in a wide range of colours Anti-slip textured satin finish (With anti-slip option) High b...

View full details

Original price

£49.95

-

Original price

£149.95

From

Current price

£39.95

Original price

£44.95

-

Original price

£164.95

---

Heavy duty industrial floor paint based on a polyurethane resin

KEY FEATURES AND BENEFITS High-quality polyurethane resin based paint Available In a wide range of colours Gloss finish Heavy duty and long lastin...

View full details

Original price

£44.95

-

Original price

£164.95

OUR EXPERTS RECOMMEND

Original price

£49.95

-

Original price

£154.95

From

Current price

£49.95

---

An external grade, quick drying floor paint for floors and patios

PRODUCT DESCRIPTIONEverest Trade - Quick Drying Ultimate QD Concrete Floor Paint & Sealer is a single pack, quick-drying, low odour paint and ...

View full details

Original price

£49.95

-

Original price

£154.95

From

Current price

£49.95

Original price

£34.95

-

Original price

£161.95

---

A quick drying alkyd floor paint for use on concrete and wood floors

DESCRIPTION High quality, quick drying, low odour floor paint for use on concrete and finished wood. Recommended specifically for places that need ...

View full details

Original price

£34.95

-

Original price

£161.95

Original price

£39.95

-

Original price

£119.95

From

Current price

£39.95

---

A low viscosity polyurethane (PU) concrete floor primer and sealer

PRODUCT DESCRIPTIONA clear, single pack, low viscosity penetrating concrete dustproofer that is designed to soak into the substrate, sealing the su...

View full details

Original price

£39.95

-

Original price

£119.95

From

Current price

£39.95

Original price

£44.95

-

Original price

£119.95

From

Current price

£39.95

---

An all acrylic based concrete dustproofer and floor primer/sealer

PRODUCT DESCRIPTION Everest Trade Paints - Concrete Dustproofer is a solvent-free, quick-drying concrete sealer with a low viscosity formula which ...

View full details

Original price

£44.95

-

Original price

£119.95

From

Current price

£39.95
OUR BEST SELLING PRODUCTS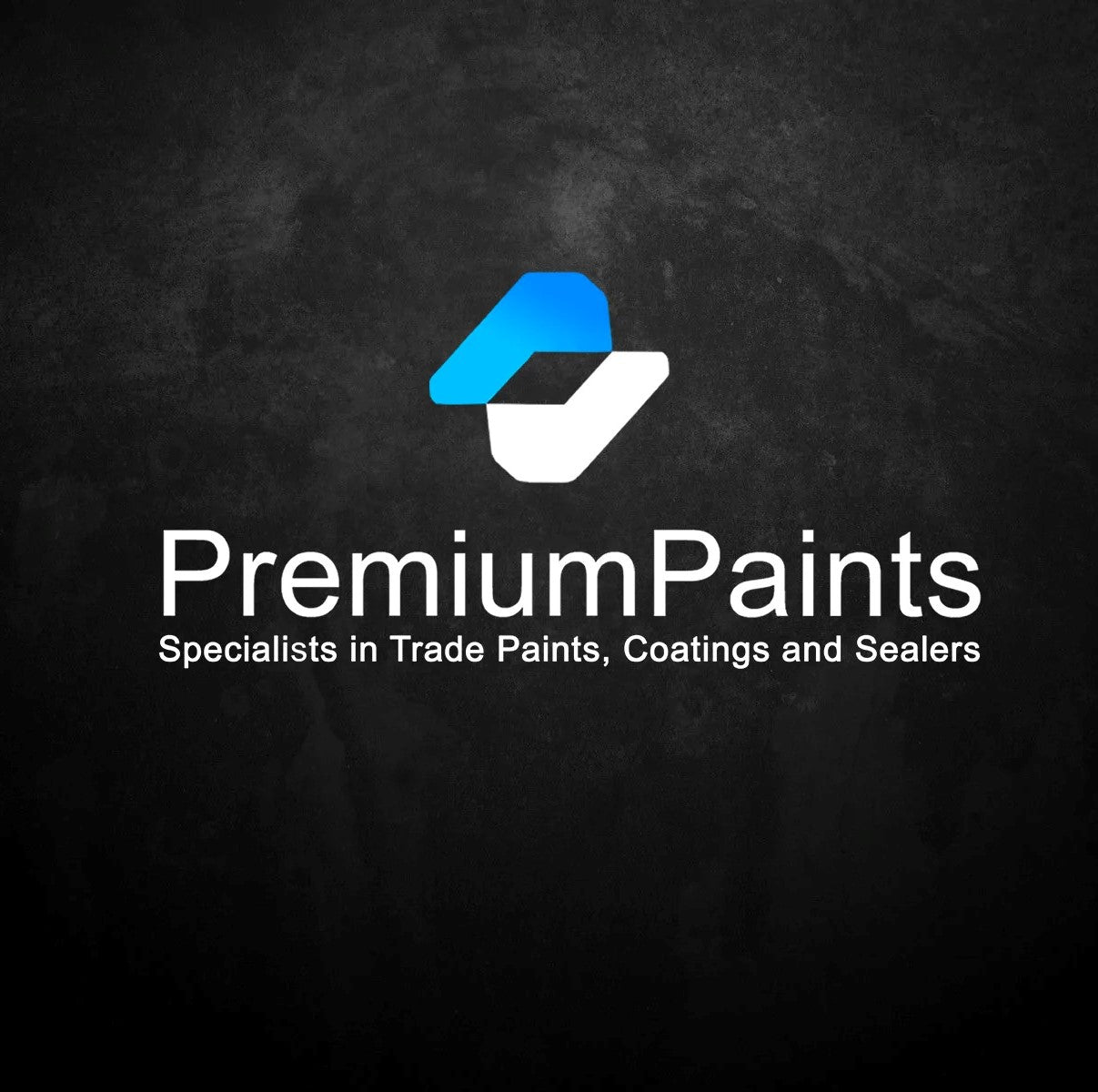 PREMIUM PAINTS - UK LEADING SUPPLIER OF INDUSTRIAL PAINTS & COATINGS TO THE TRADE & PUBLIC.
Here at Premium Paints we supply a wide range of industrial paints for a range of uses including Cladding paints, Floor paints, Skip and container paints, Masonry paints, Roof paints and repair compounds and specialist products such as Tennis court paints.
We also specialise in the supply of Driveway coatings and sealers for use on Block paving, Concrete and Tarmac. As well as a wide range of compatible products for preparation and application!
WHY SHOP WITH US AT PREMIUM PAINTS?
We're confident you'll enjoy trading with us, here's a few reasons why: 
• We're Honest - We provide unbiased advice and only sell products we are prepared to stand by.
• We're Experts - We can advise you on the correct product you'll need for your project.
• Our Quality Guarantee means you can be sure you will receive a top quality product or your money back.
• Our technical team offer straight forward, practical advice from 140 years of dependable experience.
• We're Quick! - Next day nationwide delivery, even to site if preferred.
• We Understand Time is Money - We promise to provide a solution to your enquiry the same day, because we understand the importance of a quick turnaround.
If you have any further questions, please contact us via livechat or call us on 01909 495708.
Help and Advice Posts
---

Introduction: Selecting the right industrial floor paint is crucial for ensuring longevity, safety, and aesthetics of your workspace. With options ranging from polyurethane and solvent-free epoxy to water-based alkyd and acrylic paints, the decision can be daunting. This guide focuses...

Read now

---

Introduction: Everest Paints - Epoxy Garage Floor Paint is a premium-quality, solvent-free floor paint designed for both domestic and commercial garage floors. With its durability and striking aesthetic appeal, this paint ensures your garage floor is resistant to daily wear,...

Read now

---

A step by step application Guide - Using an Epoxy Floor Paint will give your surface a brand new glossy and hard wearing look, Follow these easy steps and your surface will be looking better then ever!

Read now